LOU BACHRODT VOLKSWAGEN RECOGNIZED AS 2017 CUSTOMER FIRST CLUB AWARD WINNER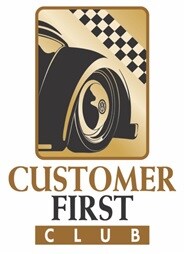 Lou Bachrodt Volkswagen joined the highest rank of Volkswagen dealers by winning the coveted 2017 Customer First Club Award. Lou Bachrodt VW is one of only 50 Volkswagen dealers (out of 652 in the United States) who have been recognized for achieving this level of customer service.

Members of the elite Customer First Club are selected by Volkswagen through a Customer Experience Survey. According to customer feedback, each dealership excelled in every aspect of the customer experience, including the new car, pre-owned, and service experience.

"Lou Bachrodt Volkswagen is honored our customers appreciate the level of service we deliver daily," said Roland De La Rosa, Lou Bachrodt Volkswagen General Manager. "We promise our customers we'll continually deliver the same level of award-winning service. We also want to applaud our employees for their exceptional service to all Lou Bachrodt customers."
Lou Bachrodt has been a Volkswagen Dealer in Rockford for over 40 years and is located at 7070 Cherryvale North Blvd, Rockford, IL. They're proud to offer the highest level of service and products to their customers. Visit them today, or browse their great selection of Volkswagen products online at www.bachrodtvw.com